Chapter 7: Ancient Treasure:
1. Pick up the Aztec idol. Then solve the puzzle on the wall and get another Aztec idol. The key to this puzzle is paying attention to the 10 dots for e diamond and then multiplying it based on all the other shapes. So it goes 400, 20, 100, 10.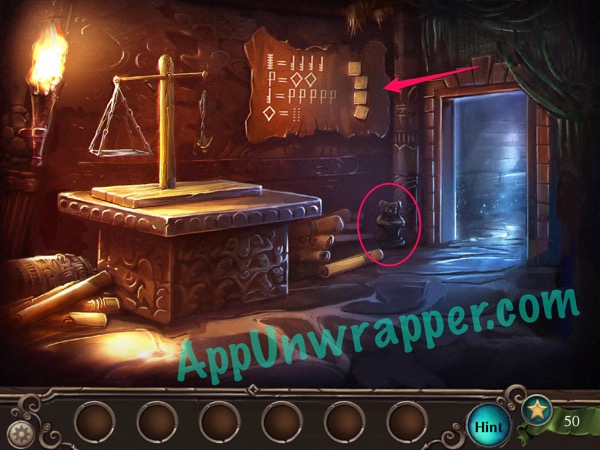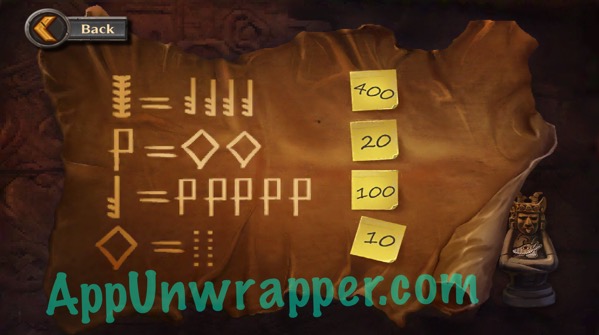 You can also watch my video for chapters 7, 8 & 9 here:
2. Go through the door to the right. Solve the puzzle on the statue. You need to match up all the gems to the right colors. Then his mouth will start glowing.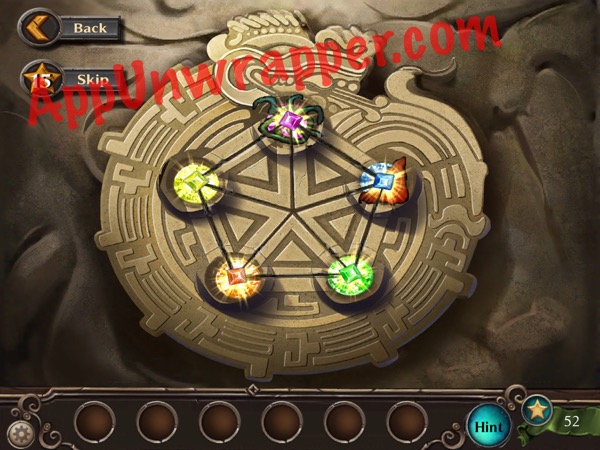 3. Move some pots around to find a ceremonial knife. Use it to cut off a piece of the deer skin hanging from the wall.
4. Stick the ceremonial knife in the slot in the ground to get another Aztec idol.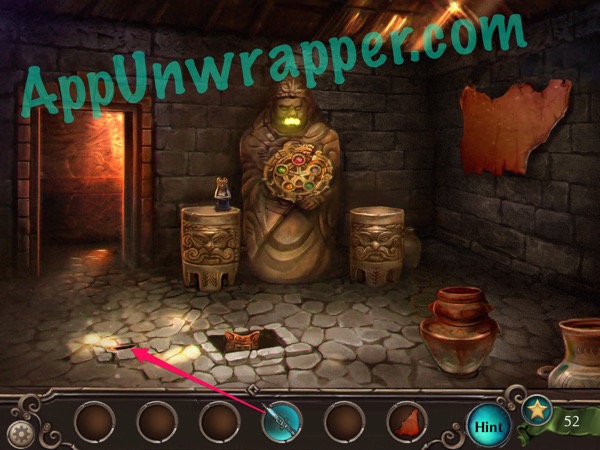 5. Go back to the other room. Place the deer skin piece on the scales.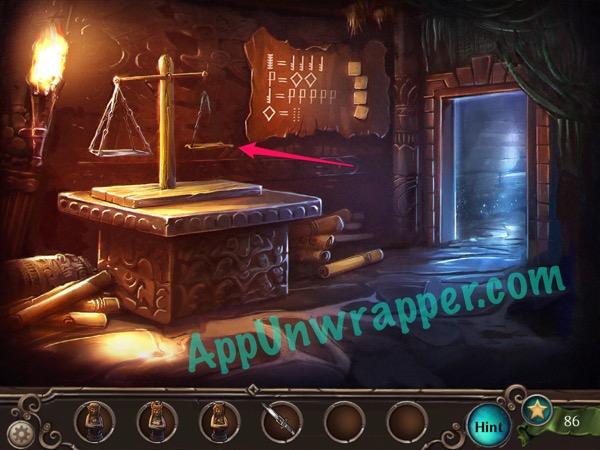 6. The rope is missing on the scale. It's hard to notice, but there are some vines growing near the doorway. Use the knife to cut some off and use them as ropes for the scale. Now to solve the scales puzzle. You need to refer to the sticky notes from the earlier puzzle, then weight each idol with a different one to see which one's lightest to heaviest. The sticky notes say 100, 150, 200, 250 and 300. Put them in the right order to complete the puzzle. Mine looked like this in the end: 200, 150, 100, 300, 250.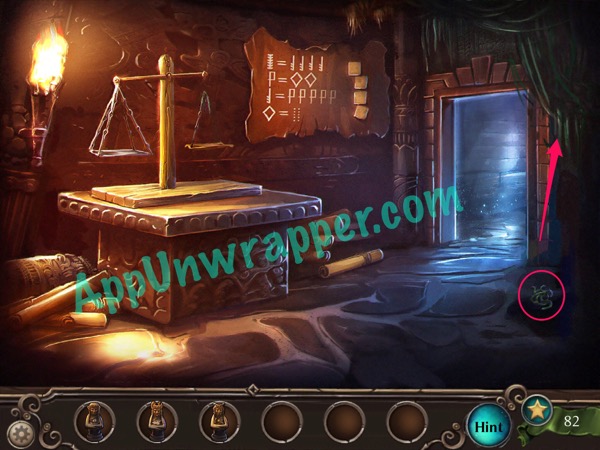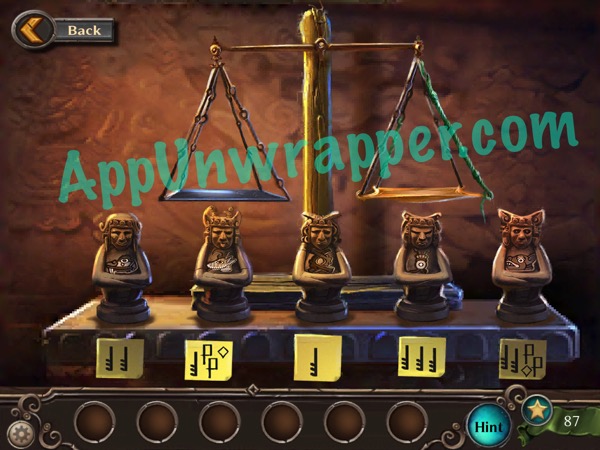 7. Pick up all five idols from the scales. Go back to the other room. You need to place four of them on the pedestals. There are markings on each of the pedestals that tell you how much weight you need to put on there. The left one says 500 and the right says 400. Place the first (200) and fourth (300) idols on the left pedestal to make 500. Then place the second (150) and fifth (250) idols on the right pedestal to make 400. Take the time crystal and complete the chapter.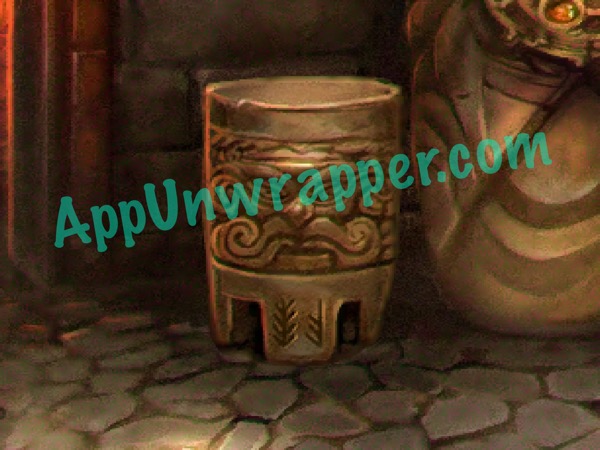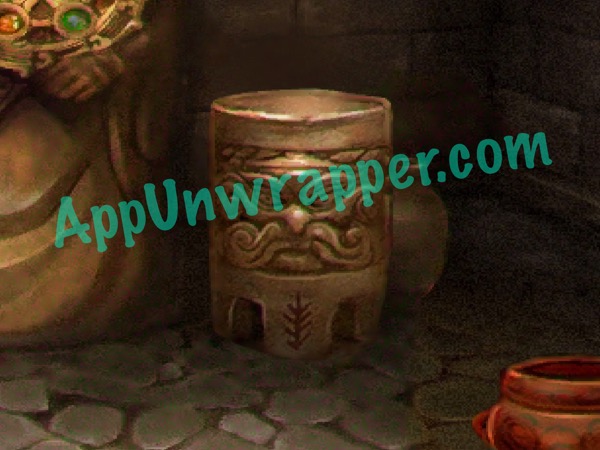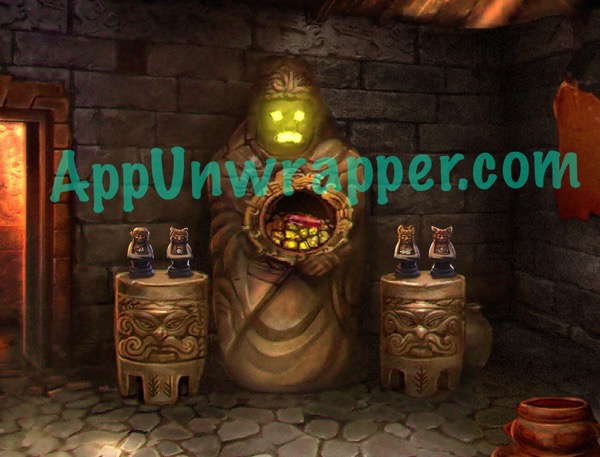 Click on the little numbers below to continue to the Chapter 8 walkthrough.