Chapter 8: Behind Bars:
1. Move some of the garbage and take the twin. Pick up the stale fish from the plate. Then lift the sheet from the bed and pick up e wooden peg.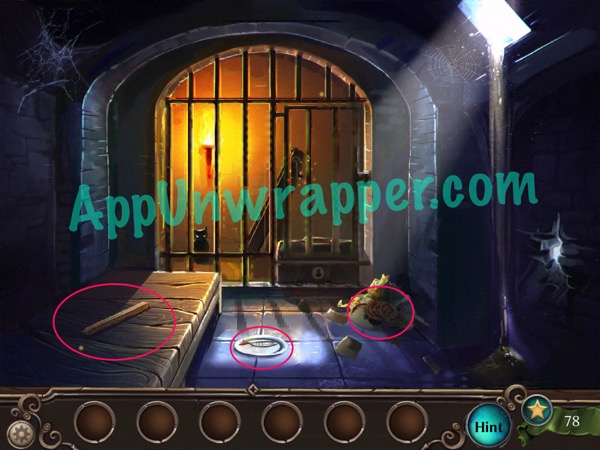 You can also watch my video for chapters 7, 8 & 9 here:
2. Give the fish to the cat sitting outside the cell. She'll knock some things over and you can reach the key and a plank. Pick up both. Use the key to unlock the chest outside the bars and get the hammer.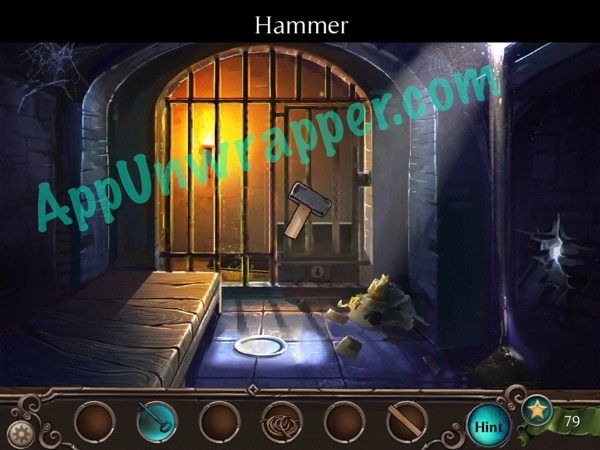 3. Use the hammer to break the wall and go through to the next room.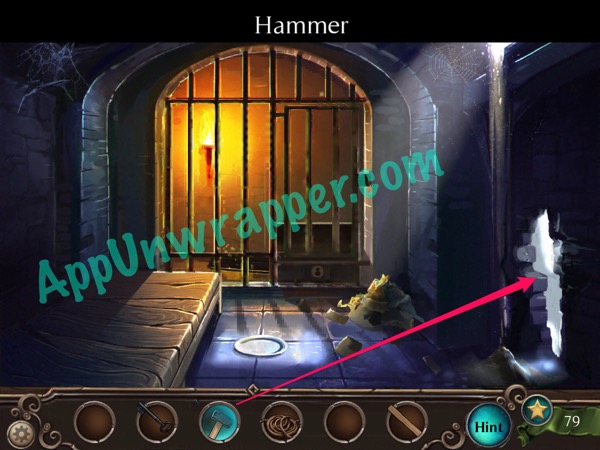 4. Take the wooden peg near the bed. Then remove the sheet from the bed and take another wooden peg. Then tap on the puzzle to the upper left and start solving the gear puzzles. You need to connect the same-colored gears.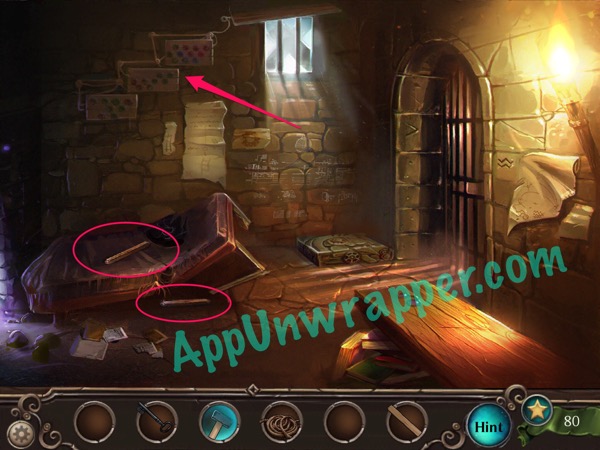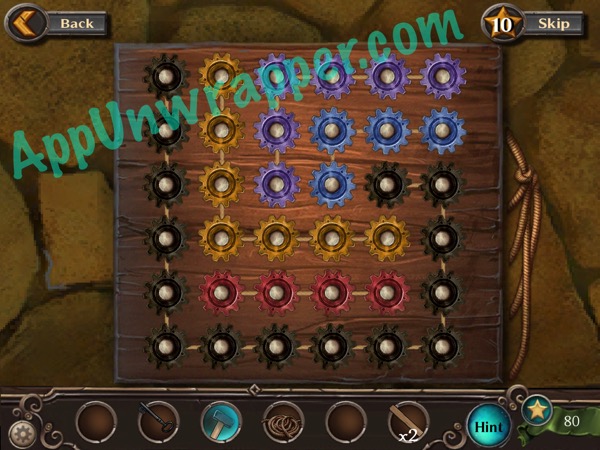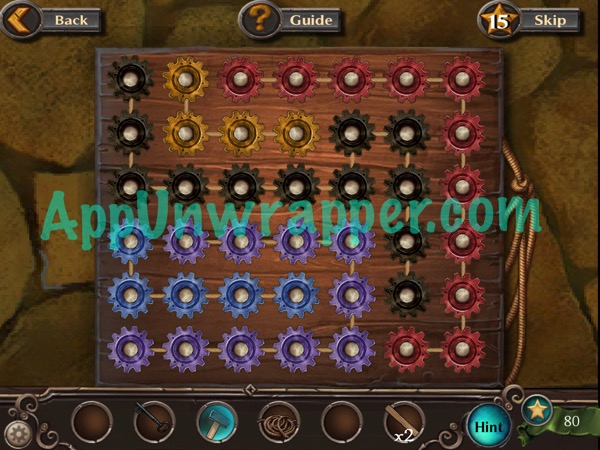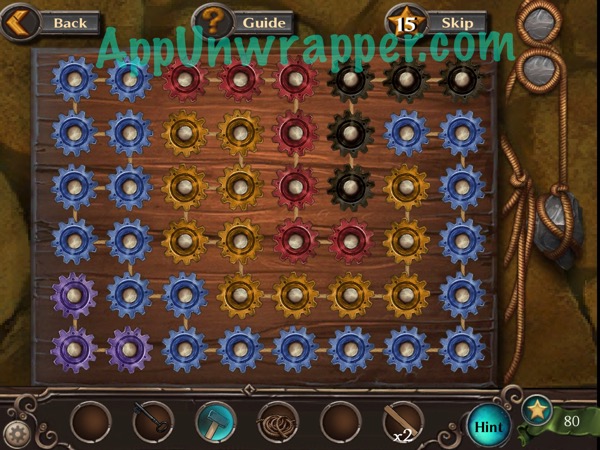 5. Pick up the plank that falls. Then, tap on the note on the wall for instructions to the puzzle on the floor. You need to place all the numbers on the board, with no two consecutive numbers next to each other.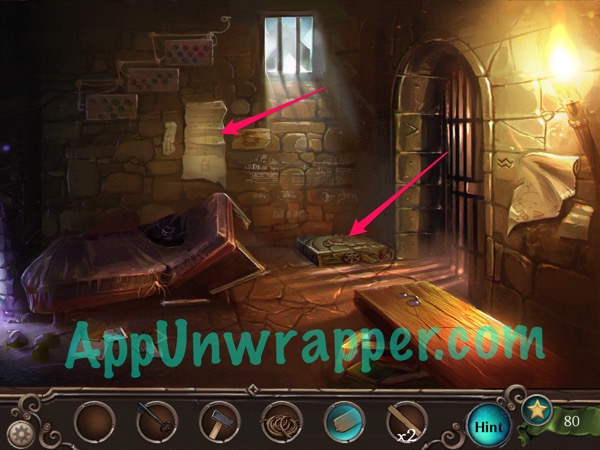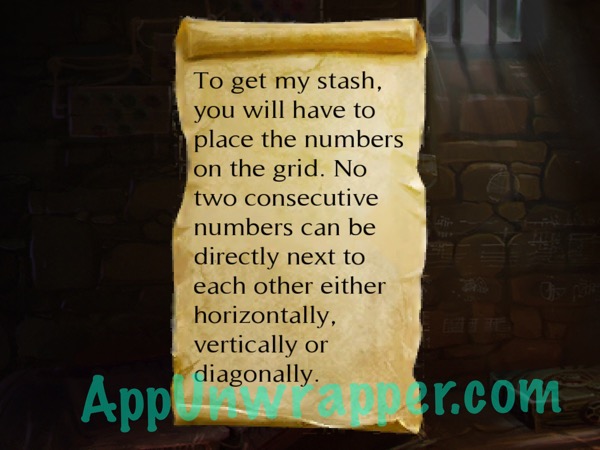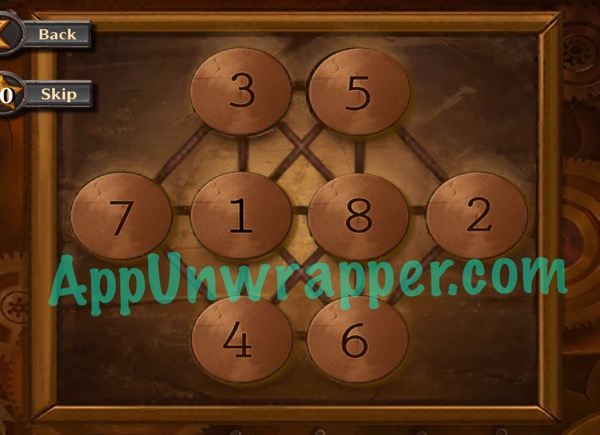 6. Take the fourth wooden peg from the box. Then place the two planks, the four wooden pegs and the twine on the workbench. Use the hammer on everything to make a makeshift ladder. Take it.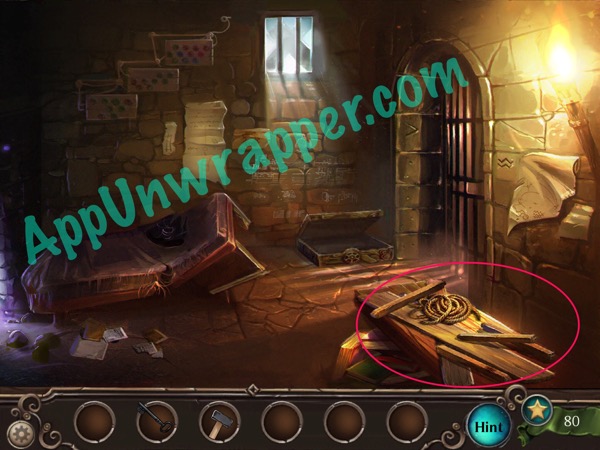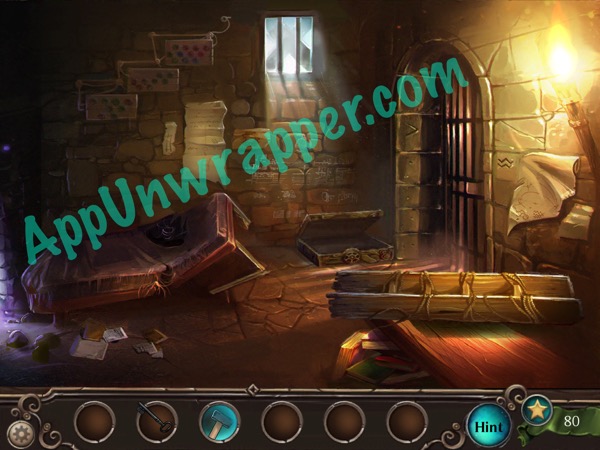 7. Go back to the cell and use the ladder to climb up to the window. There are bars, but Hiro will come to help you. You've completed the chapter!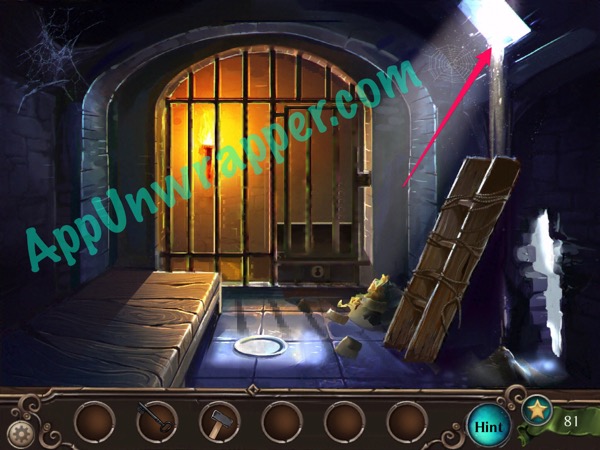 Click on the little numbers below to continue to the Chapter 9 walkthrough.