Chapter 9: The End or the Beginning:
1. Pick up the lemons from the bowl. Then look at the numbers above the calendar. You need to fill in the missing number. It's 87. Enter 87 into the safe below and get the 2 Unit Vial. Then go through the door to the other room.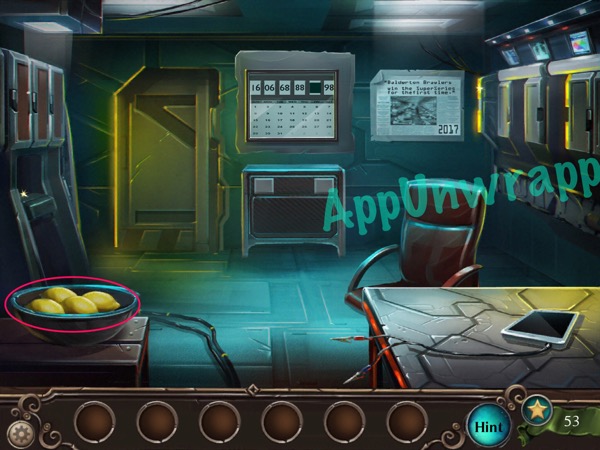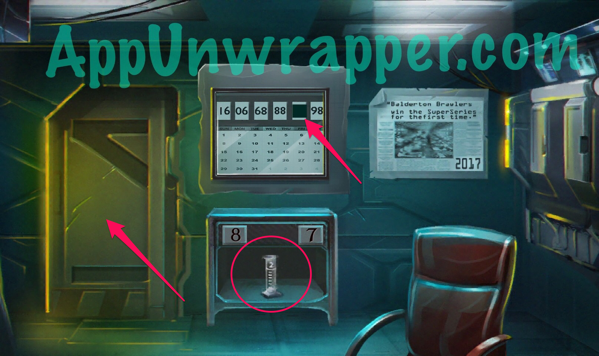 You can also watch my video for chapters 7, 8 & 9 here:
2. Pick up the pennies and the wires. Then look at the writing on the wall. Pay attention to the numbers. It gives you:
235
201
Enter that into the safe to get the 5 Unit Vial.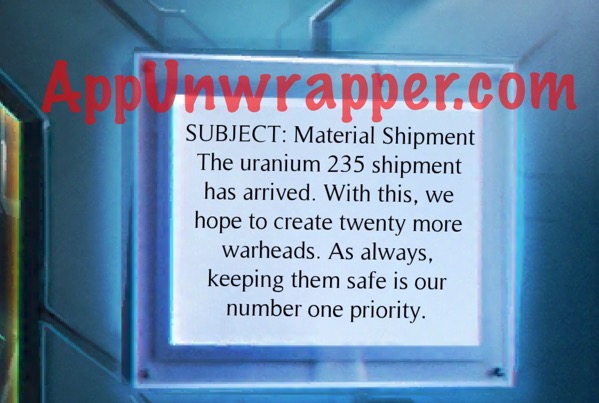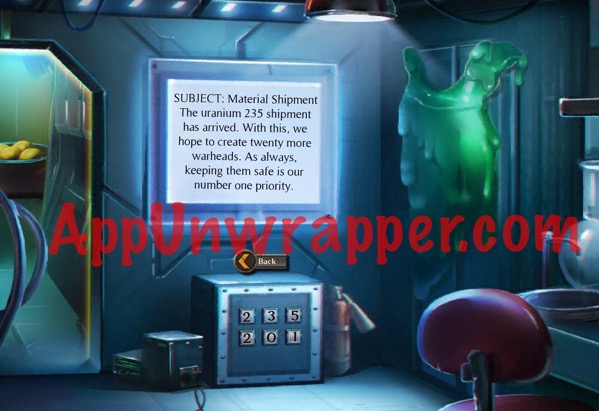 3. Go back to the other room. Place the lemons, pennies and wires on the table next to the cell phone. The cell phone charges. Pick it up and enter 2017 (from the wall) to get a recipe. Go back to the other room.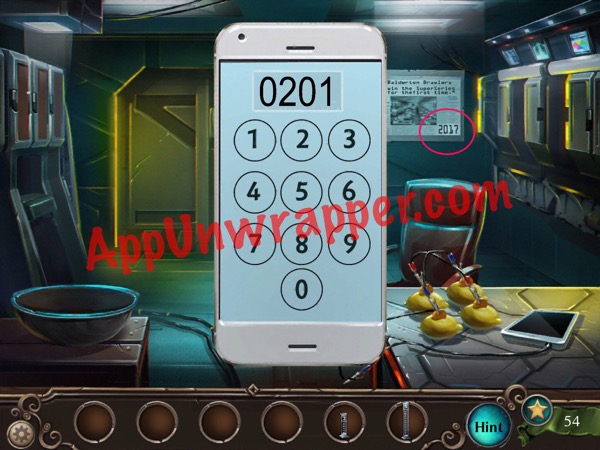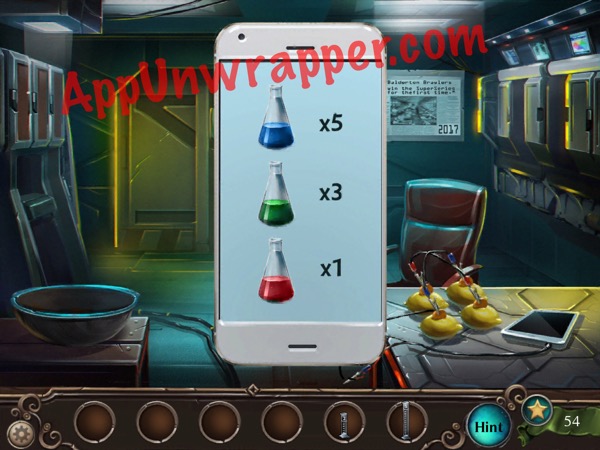 4. Tap on the chemistry set. Place the phone and two measuring vials on the table. You need to measure out and pour 5 units of blue, 3 units of green and 1 unit of red into the empty bottle. First, pour from the blue into the 5 unit vial and pour that into the bottle. Next, pour green into the 5 unit. Pour from the 5 unit into the 2 unit. Dump the 2 unit down the sink and pour the leftover 3 units in the 5 unit into the bottle. For the red, pour into the 5, then from the 5 into the 2, just like with the green. Dump the 2 and then pour from the 5 into the 2 again. You should now have 1 left in the 5 vial. Pour that into the bottle and make the dissolving fluid.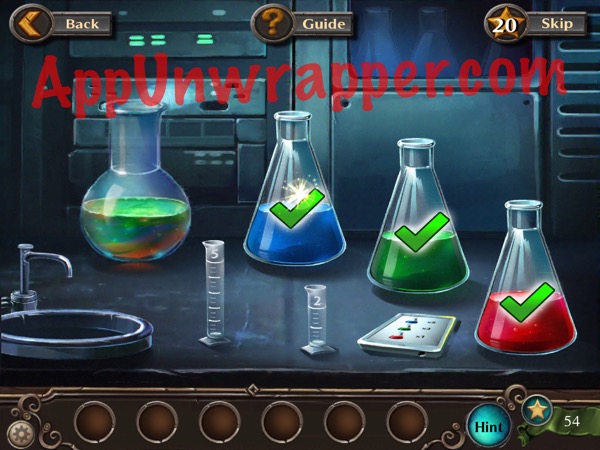 5. Use the dissolving fluid on the glue on the door and go through to the next room.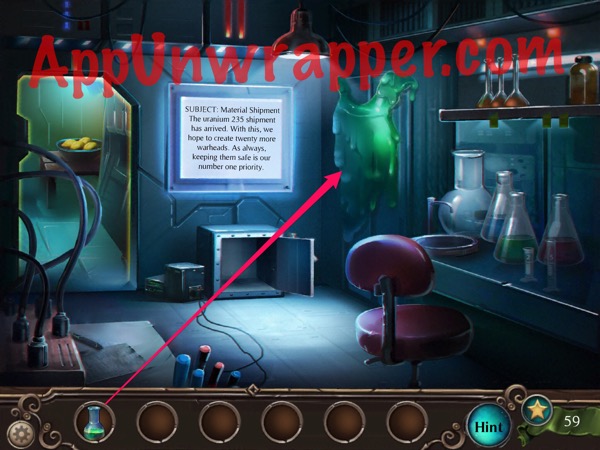 6. Move the chair and get the screwdriver. Also, look at the two clues on the wall.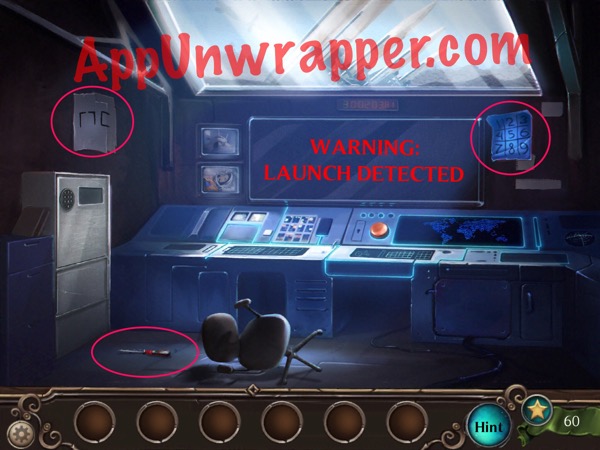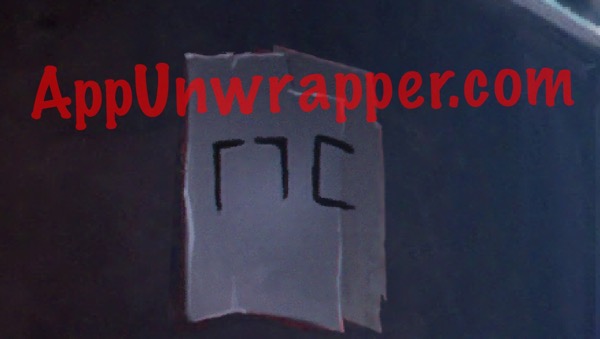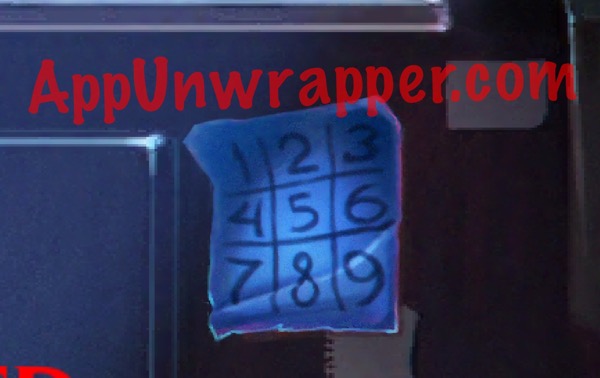 7. Use the two clues to figure out the code for the locked locker. It's like a tic tac toe board. It comes out to 976. Punch those numbers in and get the instruction manual.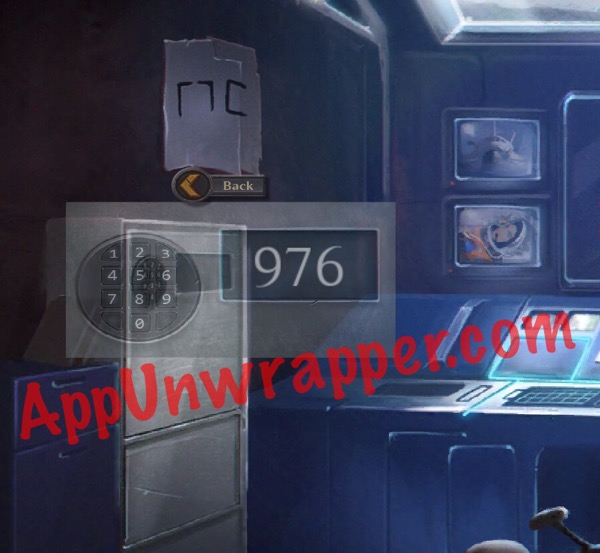 8. Use the screwdriver to open the panel and use the manual with the wires to learn that you need to draw the path from B to D, lighting up the lights in the path. It goes in the order shown below.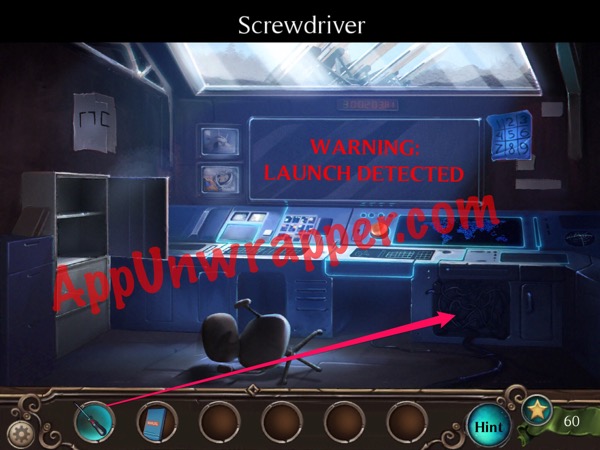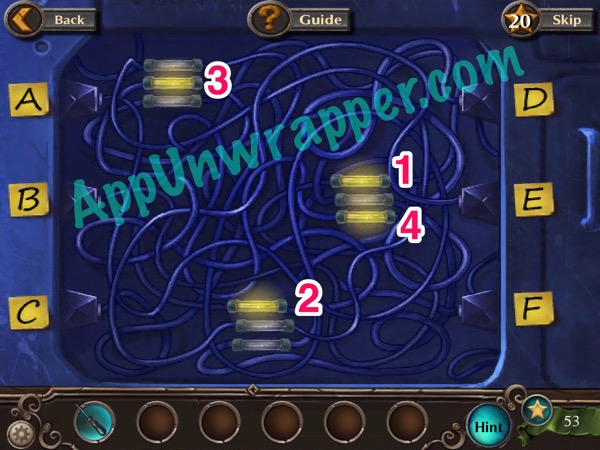 Congratulations! You completed the game! Enjoy the ending.
Make sure to also play Adventure Escape Murder Manor.
Make sure the play the new game Adventure Escape: Cult Mystery.
See my list of recommended games for other games you might like.