Atmosfear
By: Applix srl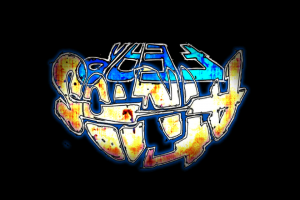 Atmosfear is an iPhone room escape game that's not afraid to be different. Don't be scared away by the Italian description in the App Store. The game itself is in English, and is an experience not to be missed.
Gameplay 5/5
Atmosfear uses Applix srl's patented Bubble Viewer technology to offer innovative gameplay not often utilized in the app store. It's almost like virtual reality. For the best experience, you need to either stand or use a swivel chair, as you need to move your iDevice around you to explore your surroundings in the game. It's quite a unique and trippy experience that everyone should try out. Especially since it's free!
The only thing that would be cooler is if you could walk in real life and it would register in the game, instead of tapping on the green arrows. Maybe that will be possible in the future.
Atmosphere aside, the game works like any other room escape game. You search your surroundings to find objects and clues to solve puzzles and help you escape. The controls are responsive and relatively lag-free, so you can fully enjoy the experience. It is important to keep your eyes open, as you are exploring a true 3D world here, not simply four walls with 3D objects. Items can be anywhere, and occasionally the game will even give you a hint to look down in case you missed something. This keeps the game from becoming frustrating, without removing too much of the challenge. It is a short game, though, and will leave you wishing for more.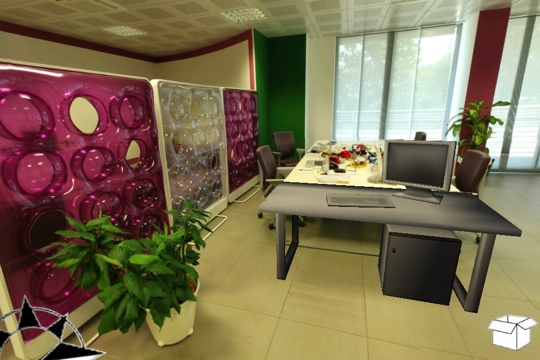 Story 4/5
The story here is quite interesting. You're a computer programmer who accidentally created a code that can be used for a prison break. Some bad folks discover it and lock you in the basement of your office building. Now you need to escape and recover your code.
Graphics 5/5
The game combines panoramic photographs and 3D images to recreate a world that you can view at 360 degrees all around you. Even the floors and ceilings (or sky) are visible if you turn your iDevice in that direction. In addition, when you pick up an item from your inventory, your virtual hand appears in front of you, holding it. The graphics are flawless, immersing you completely in its world.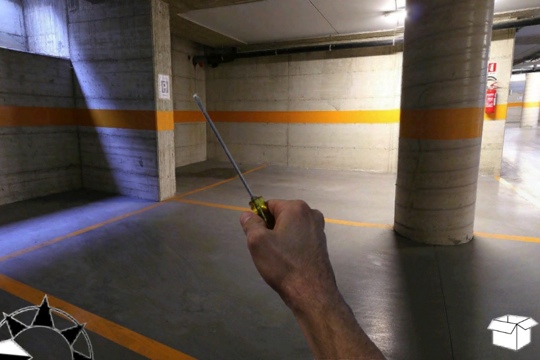 Audio 3/5
The electronic music is atmospheric. Nothing too amazing, but it works with the game and doesn't distract you.
Replay Value 3.5/5
While there's nothing to collect or go back for once you complete the game, I find it a unique enough experience to warrant going back and exploring. Also, while it is a short game, it says "to be continued." I, for one, can't wait to see more!
Conclusion 5/5
Although short, this game is so unique and innovative that it deserves the highest score. The gameplay is fluid without any lag and offers an experience like no other. I'm just surprised there aren't more games like this out there. Think of the possibilities! If any game developers are reading this, I would love to see a game where we can explore the movie Avatar's Pandora this way. I hope this is the future of mobile gaming. Even if you don't think you like room escape games, you have to give this one a try!
—–
From the App Store description, translated into English using Google Translate:
This is an intriguing adventure game where the player will be immersed in a 3D world. It will be a new gaming experience thanks to new technology Bubble Viewer. The player can move in hyper-realistic space, exploring the surrounding area and interact with objects by touching the screen.There are 6 levels to play and lots of objects to find and use. Difficult puzzles will accompany the player in this adventure … and you, are you good enough to reach the roof?KEY FUTURES:
6 level and 18 areas.
A new gaming experience.
Many items to collect and use.
An exciting story of a hacker.
Impressive music and sound effects.
Hyper-realistic graphics.
Noir style menu.
Fast loading times.
Animations and video.
System of self rescue.