56. Remember the sign in the desert? If you don't, go back and take a photo of it. Notice the cracks in the word "WHISKEY." They break up the word to tell you that "WH is key." Go back to the church and press only the W and H on the North East West wall.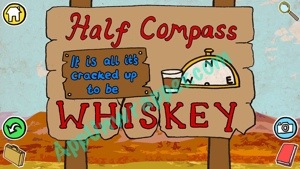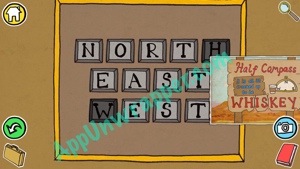 57. The coffin will open, revealing a riddle and a leather duster. Take the duster and take a photo of the note.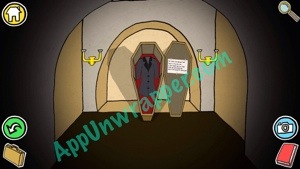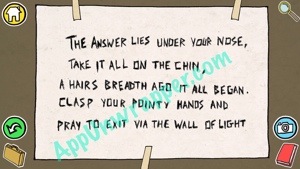 58. Go to the changing room and put on the pink wig and leather duster. Then go back to the hotel and and ask for your safe key.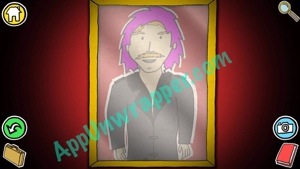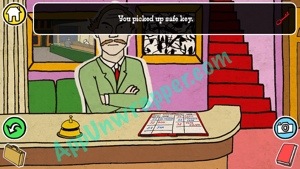 59. Go upstairs to room 51 and tap on the Picasso painting. Take out the photo of the coffin riddle. Use the clues to figure out which order to press the tiles. It goes top middle (nose), middle (chin), top left (hair), bottom middle (hands) and top left again. The painting will lift up, revealing the safe. Use the safe key to open it and get the last golden carrot!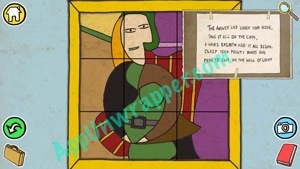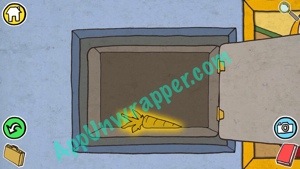 60. Go back to the hill with the church. Take the path to the right and you'll see Gandalf guarding what appears to be Mueller. Give Gandalf all nine golden carrots and he'll let you go to Mueller. But it's just a trick! Congrats, you finished the game! Enjoy the ending! And make sure to watch the credits. 🙂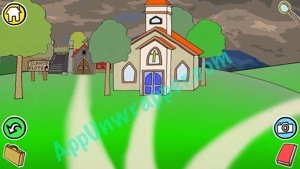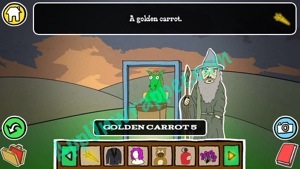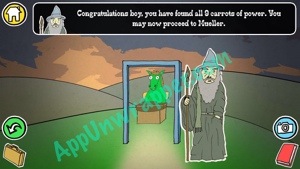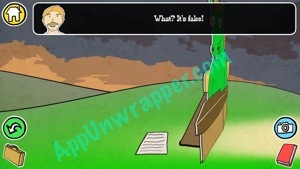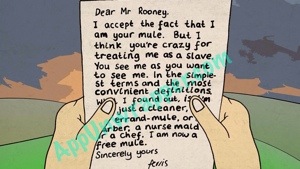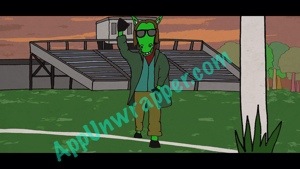 If you liked this game, try Forever Lost by the same developer. You might also like these other escape games.