Level 1 | Level 2 | Level 3 | Level 4 | Level 5 | Level 6 | Level 7 | Level 8 | Level 9 | Level 10 | Level 11 | Level 12 | Level 13 | Level 14 | Level 15 | Level 16 | Level 17 | Level 18 | Level 19 | Level 20 | Level 0 + Coordinates
Level 18:
You can watch my video for level 18 including all three letters or see my step-by-step guide below:
1. Move the rock to get a letter and head up the stairs.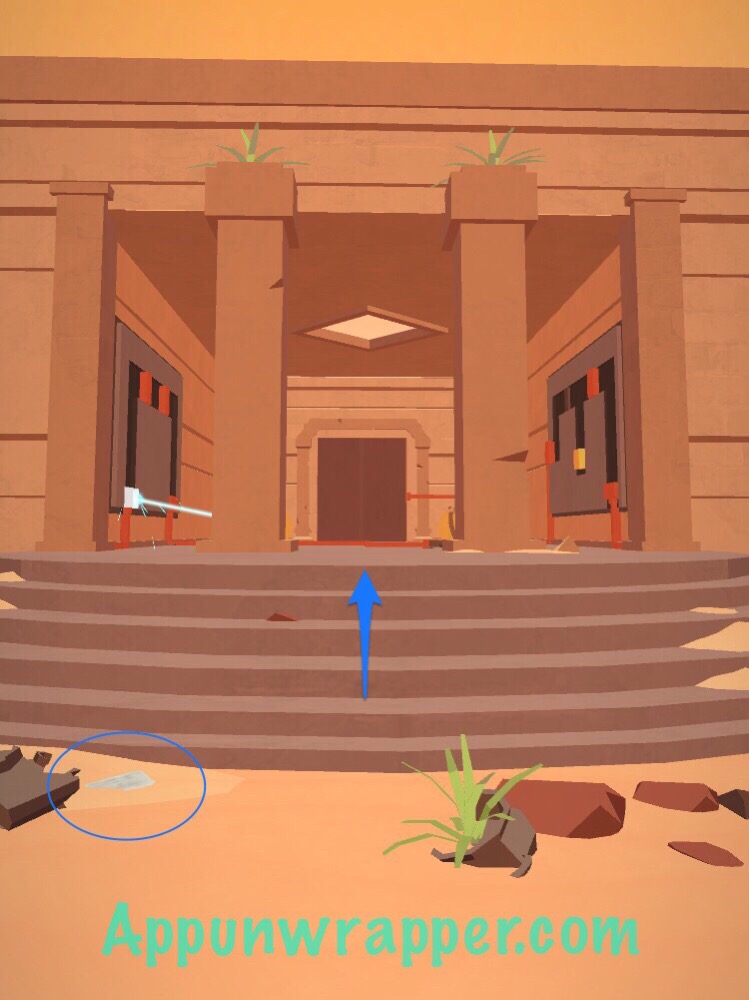 2. These laser puzzles are incredibly annoying because of the rotating controls in this game. But you need to move the laser from the starting point through the maze to the exit. If you get out of the lines, you'll have to start over. If you get it right, the laser on the right will turn on.
3. For the right laser, you need to make it press the yellow button before you complete it.
4. Go through the open door. Complete the series of light puzzles to the left and pull the lever to the left.
5. Turn right and pick up the letter.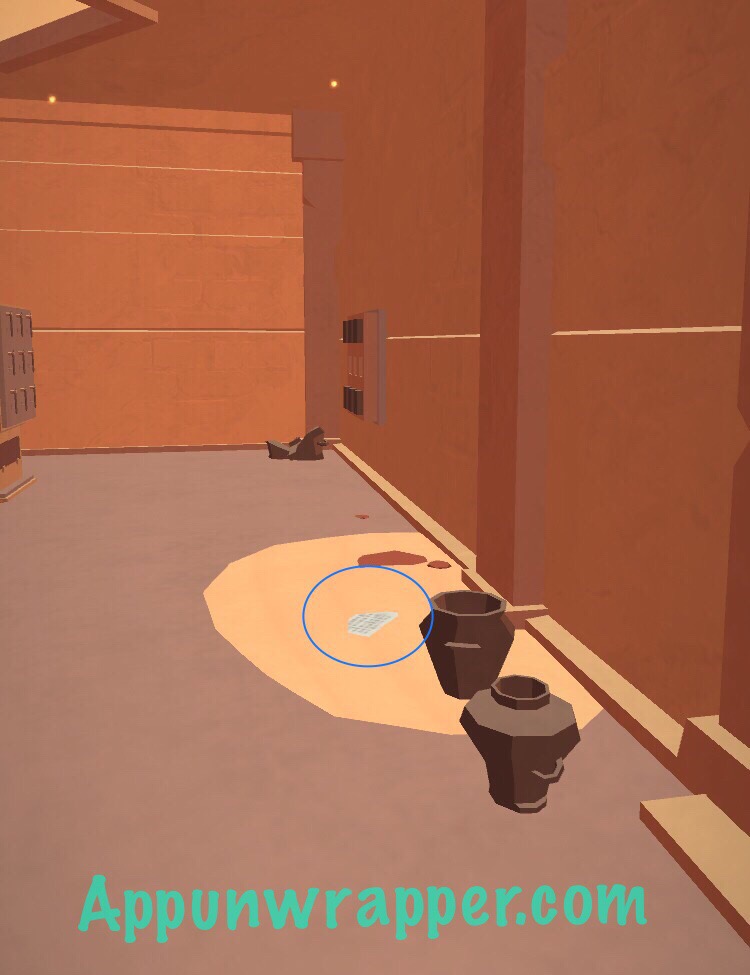 6. Head to the right side of the room. Here you have to work on both sides at the same time so light is going through all the holes at once. Then take the two lever handles.
7. Place the lever handles in the wall and pull them down to the first red lines to open the door. Pull them down all the way to get the portal tile.
8. Go through the open door. You need to get through some more laser mazes here. Just keep going until you get to the two on the back wall. These two need to be done simultaneously. When you get stuck on one, switch to the other. When you complete them all, point the lasers at the receptors.
9. Go through the door to the portal. Pick up the last letter and place the tile over the portal. Go through to complete level 18!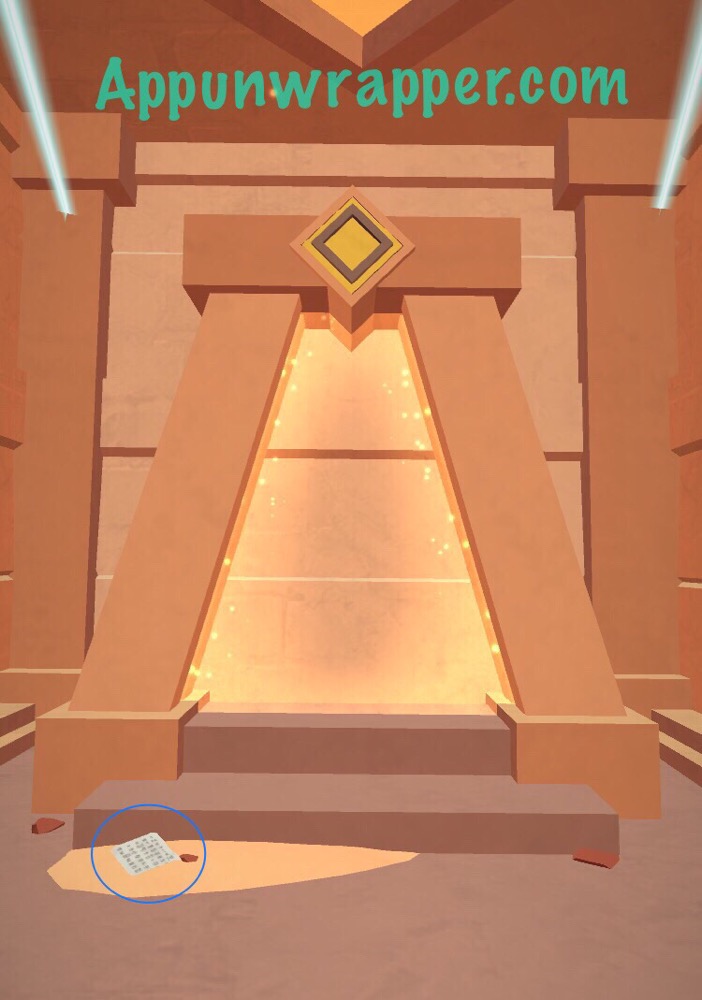 And these are all three letters or notes from Level 18: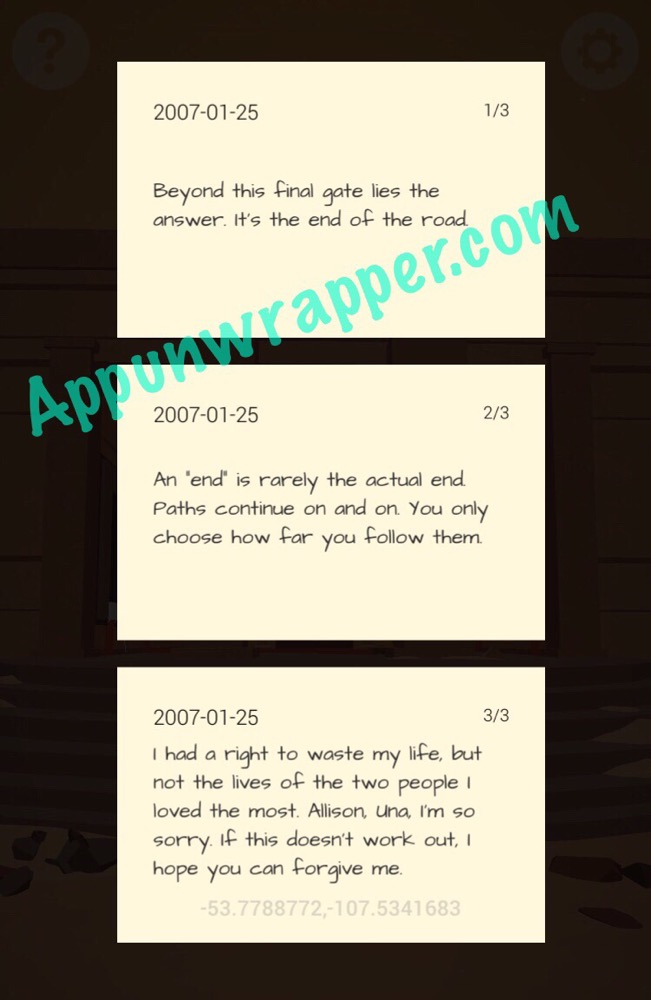 Click on the level you need below or click here to continue to Level 19.
Level 1 | Level 2 | Level 3 | Level 4 | Level 5 | Level 6 | Level 7 | Level 8 | Level 9 | Level 10 | Level 11 | Level 12 | Level 13 | Level 14 | Level 15 | Level 16 | Level 17 | Level 18 | Level 19 | Level 20 | Level 0 + Coordinates