RoomBreak: Escape Now!!
By Gameday
Episode 6, Room 1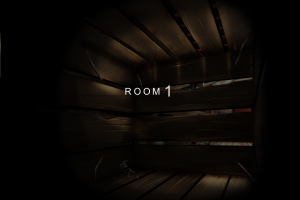 Walkthrough:
1. After watching the long intro movie, you wake up in a wooden crate!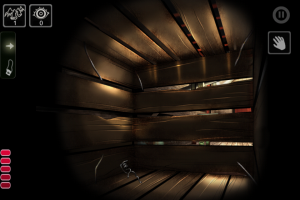 2. Pick up the intertwined wire.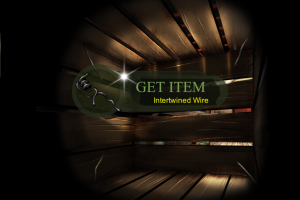 3. Divide the wire to get two pieces.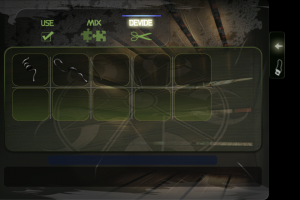 4. Use the long wire between the planks to lift the latch.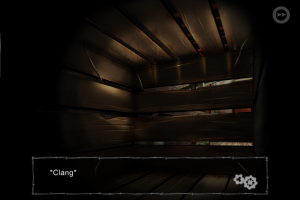 5. Now you can push open the front of the crate.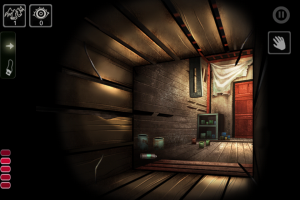 6. Walk into the main room.
7. Take the backpack.
(GOLDEN KEY: Look on the shelf in the back towards the right.)
8. Divide the backpack to get a flashlight, rope and jackknife.
9. Take the iron ball (looks like an anvil).
10. Take the iron pipe from the back of the room.
11. If you touch the trap door in the middle of the room, it tells you you need something to lift it up.
12. Use the knife to open the control panel on the right side of the room.
13. Place the pipe on the round indentation on the ground.
14. Flip the switch on the control panel and the big cylinder drops onto the pipe, flattening it.
15. Place the anvil to the left of the trap door.
16. Use the tempered pipe with the anvil to pry open the trap door.
17. Walk through the open trap door and on to room 2!
Episode 1:
Room 1
Room 2
Room 3
Room 4
Room 5
Episode 2
Room 1
Room 2
Room 3
Room 4
Room 5
Episode 3:
Room 1
Room 2
Room 3
Room 4
Room 5
Episode 4:
Room 1
Room 2
Room 3
Room 4
Room 5
Episode 5:
Room 1
Room 2
Room 3
Room 4
Room 5